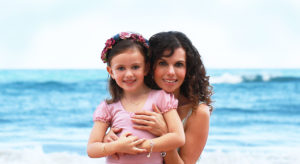 Welcome to 'Beautiful Moments" by Elka.
"Beautiful Moments" is a unique line of personalised jewellery manufactured in silver and gold, here on the Rock of Gibraltar by the long established jewellers "The Jewel Box".
I am a professionally trained and qualified jeweller, designer, gemmologist and diamond grader, having completed my studies both in the U.K. and Antwerp.
My passion is for the arts, I love to draw and paint, I have always danced and I am also a passionate photographer. Yet design has always been where I felt I could excel. It comes very naturally to me and ideas and concepts flow and develop seamlessly. I have worked for many years in our jewellery workshop alongside my father, who has helped me extend my list of skills under his watchful and expert eye.
My mother, Rosana Olivares founded the Jewel Box when we were very young and alongside my two sisters Ana-Lisa and Christina we continue to work very hard, so that the business continues to grow and thrive.
We pride ourselves in being a small business with a great attention to our customers. From exquisite certified diamonds, to beautiful gold jewellery, and stylish silver pieces, we focus on our clients needs, and understand the importance of carefully guiding them through the process of selecting with care that special item of jewellery that is precious in so many ways.
I see the launch of the 'Beautiful Moments' line as an expansion of the Jewel Box into manufacturing. I have wanted to do something like this now for many years and by combining the use of the very latest Italian technology with traditional jewellery techniques I feel we are able to offer unique and special Jewellery. Jewellery design and manufacture is a continual and evolving process and with the introduction of the "Beautiful Moments " line we are at the forefront of new manufacturing technology here in Gibraltar.
The name 'Beautiful Moments' comes from my love of photography. I love capturing and framing precious moments and saving them forever. As a dedicated wife and mother of four it is the family occasions and every day special moments that I treasure the most. I wanted to translate this into items of jewellery. Precious keepsakes that we can always wear that will always remind us of that 'Beautiful Moment.' Phrases and engravings that define that special sentiment, friendship or enduring love.
My latest collection, "Perfect Paws" pays homage to all the passionate animal lovers. My Aunty has surrounded herself with MANY dogs and all types of pets all her life. We have a dog and kitten at home to add to our vibrant household. So I think pets should also be represented well on our page.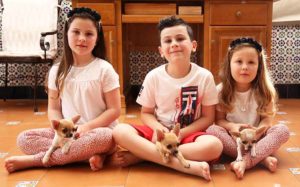 I just love this collection. Designing and making it has been so much fun. I hope you also like it.
Before Christmas I have a new and exciting project to do with innovations in the printing of images. So watch this space.
I am very blessed to work in something that I love, my own project that is steadily growing and getting busier, working alongside an amazing team who share my passion.
Thank you very much,
Elka Salmon.
(Jewellery Designer, Gemmologist and Manufacturer at the Jewel Box.)